TTS150
Universal Tabletop TV Stand
Enjoy your ultra-large home theatre experience with peace of mind with the premium TTS150 adjustable TV stand. Designed to sit on your furniture, the tabletop TV mount is a step beyond stock TV stands. It supports the largest TVs currently available with a weight capacity of 125 lbs, plus includes a safety tether for extra security. Its single-column design features 12.7" to 35.6" of height adjustment along with 32° of swivel, tilt, and leveling. The TTS150 offers easy, non-destructive installation and added functionality over the included TV legs.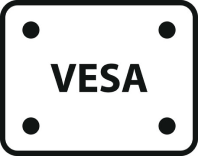 200 x 200 - 600 x 400
125 lb
42″ - 86"
Tabletop
A step up from the basic stand that came with your TV.
Shop more of these products
No stress, just support
Our customer support team is ready to help. Reach out with any pre-purchase or install questions, and we'll be happy to help you get set up.