TTS100
Tabletop TV Stand
When mounting your TV to the wall isn't an option, the TTS100 tabletop stand provides the next best solution. Designed to sit on top of an entertainment center, this mount and base combo serves as an improvement to the basic tv mount stands included with most TVs. This tabletop TV mount's height adjustable support column allows you to raise the center of your TV up to 25.6 inches, providing room for a sound bar or other AV equipment. It also offers up to 60° of swivel to improve line-of-sight while seated at an angle. The TTS100 includes integrated cable management for a tidy setup and an optional safety tether for added security.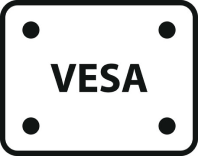 100 x 100 - 600 x 400
88 lb
37″ - 65″
Best Sellers
Tabletop
A step up from the basic stand that came with your TV.
No stress, just support
Our customer support team is ready to help. Reach out with any pre-purchase or install questions, and we'll be happy to help you get set up.