CM600SG
Stainless Steel Outdoor Ceiling TV Mount
CM600SG feels just as comfortable by the poolside as it does in the pouring rain. With a height adjustable stainless steel pole protected by galvanized and UV-resistant finishes, this outdoor ceiling TV mount resists corrosion when left in even the harshest of environments. Included stainless steel Security Torx TV screws and four fixed tilt increments prevent tampering to keep your investment safe. A pivoting mounting plate gives you the ability to mount CM600SG onto flat, angle, or vertical surfaces expanding the possibilities of where a TV up to 70" can be hung. Designed to handle the elements for years to come, CM600SG is the benchmark for all other outdoor ceiling TV mounts.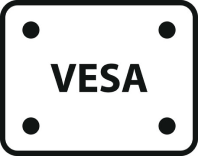 75 x 75 - 600 x 400
110 lb
37″ - 70″
Ceiling
Outdoor
Outdoor Use
Assembled with stainless steel hardware, the outdoor TV ceiling mount's galvanized steel frame and powder-coated finish are designed to withstand rust and the increased wear and tear associated with outdoor use.
Shop more of these products
No stress, just support
Our customer support team is ready to help. Reach out with any pre-purchase or install questions, and we'll be happy to help you get set up.
Solutions
See our family of outdoor solutions
Kanto outdoor entertainment accessories provide a weatherproof solution to enjoying your TV outside.
Outdoor Solutions