PT300
Tilting TV Mount
The Kanto PT300 is a dual-stud, tilting wall mount designed to support TVs up to 90 inches. Its pre-tensioned mounting brackets provide 12° of forward tilt, helping to reduce glare and improve line-of-sight with your TV. Each bracket is equipped with a horizontal leveling screw to facilitate precision leveling, a Torx screw and locking feature to protect against theft, and a quick-release cord for easy removal of your TV making this a versatile lockable TV mount. Sitting 1.4 inches from the wall, the PT300's wall plate is wide enough to accommodate both 16 and 24-inch stud spacing, and comes with all the hardware you need for wood stud and concrete installation.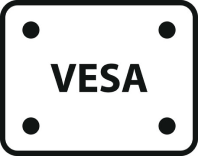 100 x 100 - 600 x 400
150 lb
32″ - 90″
Best Sellers
Tilting
Find your ideal viewing angle with the PT300.
No stress, just support
Our customer support team is ready to help. Reach out with any pre-purchase or install questions, and we'll be happy to help you get set up.