PDX650SG
Outdoor Full Motion TV Mount
Mount your TV in the harshest of environments with the PDX650SG. This class-leading full-motion outdoor TV mount offers fully articulating, stainless steel arms that let you watch your large TV weighing up to 125 lbs from any angle. Starting with a proprietary pre-treatment process, all metal surfaces are protected by a galvanized and UV-resistant powder-coated finish to ensure trustworthy operation for years to come. Included stainless steel Security Torx TV screws provide peace of mind while the all-metal cable management system resists degradation from UV exposure unlike plastics which may become brittle over time. Meeting the stringent criteria defined by UL 2442 part 2, PDX650SG is the benchmark for all other outdoor TV mounts.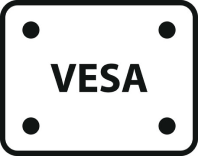 100 x 100 - 600 x 400
125 lb
37″ - 75″
Full Motion
Outdoor
No stress, just support
Our customer support team is ready to help. Reach out with any pre-purchase or install questions, and we'll be happy to help you get set up.
Solutions
See our family of outdoor TV mounts
Kanto outdoor entertainment accessories provide a weatherproof solution to enjoying your TV outside.
Outdoor Solutions