TE300
Extend & Tilt TV Wall Mount
The TE300 extendable tilting TV mount offers the simplicity of a tilt mount with none of the drawbacks. TE300 eliminates the need to plan cabling in advance by pulling away from the wall up to 6" providing easy access to the back of your TV. This extension allows TE300 to pan 8 degrees to left or right, while 12 degrees of forward tilt and 2 degrees of backward tilt help avoid glare and improve visibility when mounted above eye level. To ensure perfect TV placement, oversized TV brackets let you adjust your TV vertically while the wide, open-frame wall bracket provides horizontal adjustment and an area to route cables. Capable of supporting up to 150 lbs, any TV between 43" and 90" can mount safely and securely to the TE300 tilting tv mount.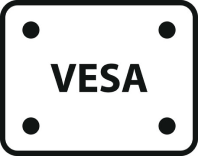 100 x 100 - 600 x 450
150 lb
43" - 90″
Tilting
The new standard for tilting TV wall mounts
No stress, just support
Our customer support team is ready to help. Reach out with any pre-purchase or install questions, and we'll be happy to help you get set up.
Solutions
See our family of home entertainment solutions
Modern mounts for big screen action. Get hooked up for exciting home entertainment.
Home Entertainment Solutions