FMC1
Telescoping Corner TV Mount
Mounting your TV in a corner can be a great way to deal with limited wall space or angled seating arrangements. While some full motion mounts achieve this by being installed on near-by studs, the Kanto FMC1's unique 90° wall plate can be mounted squarely in a corner, ensuring a perfectly centered setup with far more flexibility. Suitable for wood stud and concrete walls, the Kanto FMC1 corner TV mount features a telescoping support arm that provides adequate space for TVs as large as 60 inches. It's also capable of swiveling left and right, allowing your TV to be pushed up against adjacent walls, and tilting forwards and backwards to reduce glare and improve line-of-sight with your screen.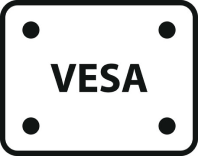 100 x 100 - 600 x 400
88 lb
40″ - 60″
Corner
Full Motion
No Wall Space? No Problem.
No stress, just support
Our customer support team is ready to help. Reach out with any pre-purchase or install questions, and we'll be happy to help you get set up.