MTMA100PL
Rolling TV Cart
Designed to safely support 200 pounds, the Kanto MTMA100PL rolling TV stand is built with high-grade aluminum to provide a lightweight, fully portable TV mounting solution for schools and offices. Its camera shelf and height adjustable device tray allow you to conveniently carry your AV equipment, while two handles and four wheel-locks ensure maximum stability. Quick to assemble, this vertically adjustable TV mount features 12″ of height adjustment, as well as integrated cable management to ensure a clean and professional looking mobile mount setup.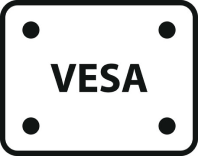 200 x 100 - 1000 x 600
200 lb
60″ - 100″
Rolling TV Carts
Share your screen with multiple rooms
No stress, just support
Our customer support team is ready to help. Reach out with any pre-purchase or install questions, and we'll be happy to help you get set up.