MTM86PL
Rolling TV Cart
MTM86PL lets you safely deploy even the largest of TVs or interactive panels from room to room for easy sharing of AV resources across your business. This AV cart's UL certification provides peace of mind when team members are maneuvering the cart. An included camera shelf and device tray allow conferencing devices, mini PCs, and collaborative equipment to come along for the ride. The compact base allows for easy passage through doorways while 3" locking wheels ensure your TV and equipment are secure and stable when not in transit. Height adjustable columns allow you to position the cart at eye level with your audience while providing spacious cable pathways for a tidy setup.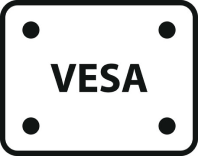 200 x 200 - 800 x 500
200 lb
55″ - 86"
Best Sellers
Rolling TV Carts
The go-to mobile AV cart.
Shop more of these products
No stress, just support
Our customer support team is ready to help. Reach out with any pre-purchase or install questions, and we'll be happy to help you get set up.