M300
Full Motion TV Mount
The M300 is a one-stud solution for those looking to enjoy a wide range of TV viewing angles without taking up too much wall space.  For medium-sized TVs, this versatile mount has heavy-duty steel arms that support up to 80 pounds and allow for easy tilt, pan and swivel adjustments. With a clean powder-coated finish and integrated cable management, the M300 is a sleek answer to your TV mounting needs. Also available in white as M300W.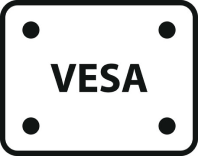 100 x 100 - 400 x 400
80 lb
26″ - 55″
Best Sellers
Full Motion
The M300 is a one-stud solution that does it all.
Shop more of these products
No stress, just support
Our customer support team is ready to help. Reach out with any pre-purchase or install questions, and we'll be happy to help you get set up.