LX600SW
Full Motion TV Mount for Metal Studs
The LX600SW wall mount ensures a hassle-free and secure installation for TVs weighing up to 100 pounds into metal studs. Its dual articulating arms extend 17 inches in order to pan and swivel your TV for angled viewing and sit 2.2 inches from the wall when fully retracted. Up to 18° of tilt is also achievable, helping to reduce glare and improve line-of-sight with your TV. The LX600SW includes 4 SNAPTOGGLE® Heavy-Duty Toggle Bolts for installation into metal studs up to 16 inches apart. It also comes with plastic cable management clips and clip-on wall plate covers to ensure a clean setup.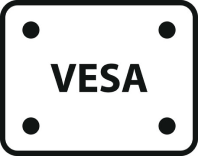 100 x 100 - 400 x 400
100 lb
34″ - 65″
Best Sellers
Full Motion
4 included SNAPTOGGLE® Heavy-Duty Toggle Bolts ensure a safe and secure mount into metal studs
No stress, just support
Our customer support team is ready to help. Reach out with any pre-purchase or install questions, and we'll be happy to help you get set up.