PS400
Full Motion TV Mount
Capable of extending 27.6 inches from the wall, the Kanto PS400 full motion mount offers unparalleled range of motion for screens as large as 70 inches. Extend your TV out of recessed areas or swivel it up to 180° to reach around corners and accommodate angled seating arrangements with this 30 to 70 inch TV wall mount. A 14° tilt range also helps to reduce glare and further improve line-of-sight with your TV. Sitting 1.9 inches from the wall when fully retracted, the Kanto PS400's low-profile design incorporates plastic wall plate covers and integrated cable management to ensure a professional looking setup.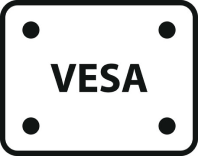 100 x 100 - 400 x 400
88 lb
30″ - 70″
Best Sellers
Full Motion
No stress, just support
Our customer support team is ready to help. Reach out with any pre-purchase or install questions, and we'll be happy to help you get set up.