PDC650
Full Motion Corner Mount
The Kanto PDC650 corner TV wall mount is specifically designed for inner and outer corner installations. Its two independent wall plates can be mounted to adjacent walls, allowing TVs up to 125 pounds to be safely positioned within a corner. Alternatively, turning the wall plates inwards allows for mounting to an outer edge, column or pillar. Depending on screen size and the distance between the wall plates, the articulating arms offer up to 40° of swivel in either direction. Further improve line-of-sight and reduce glare by tilting your TV 15° forward or 3° backward. The PDC650 Kanto corner TV mount also includes cable management clips and wall plate covers to ensure a professional looking setup.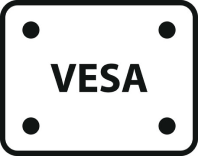 100 x 100 - 600 x 400
125 lb
37″ - 70″
Corner
Full Motion
The perfect mount for inner or outer corners. Pillar or column mounting is also possible with the PDC650
No stress, just support
Our customer support team is ready to help. Reach out with any pre-purchase or install questions, and we'll be happy to help you get set up.