LDX690
Full Motion TV Mount
The Kanto LDX690 is a UL-certified, full motion wall mount designed to give you full control over the position of your TV. This TV wall mount is suitable for 40 to 90-inch screens weighing up to 125 pounds and its dual-stud wall plate can be reliably mounted to brick, concrete, or wood-studs up to 24 inches apart. Extend your 40 – 90 inch TV wall mount up to 28 inches in order to pan and swivel it for off-center viewing, and tilt it 18° to reduce glare and improve line-of-sight. The Kanto LDX690 comes with a drill template for a quick and accurate installation, as well as plastic wall plate covers and cable management clips to ensure a clean, professional looking setup.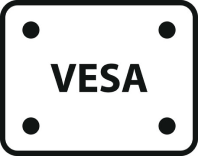 100 x 100 - 700 x 400
125 lb
40″ - 90″
Best Sellers
Full Motion
No stress, just support
Our customer support team is ready to help. Reach out with any pre-purchase or install questions, and we'll be happy to help you get set up.