FMX3W
Full Motion TV Mount
Improve your TV viewing experience with the FMX3W full motion wall mount. Offering 28 inches of extension, the FMX3W's heavy-duty articulating arms allow you to pan, swivel and tilt your TV to achieve the best view from wherever you're seated. Conveniently mount it to wood studs up to 24″ apart, or use the provided anchors for concrete or brick installations. Quick to install, the FMX3W comes with a paper drill template to accurately mark your pilot holes, as well as cable management clips to ensure a clean and organized setup. Check out our Kanto FMX3 manual for instructions and support on how to correctly install this mount. Also available in black as FMX3.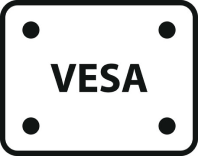 200 x 100 - 700 x 500
150 lb
40″ - 90″
Full Motion
White
No stress, just support
Our customer support team is ready to help. Reach out with any pre-purchase or install questions, and we'll be happy to help you get set up.