DM1000
Single Arm Desktop Monitor Mount
The Kanto DM1000 is a VESA compatible desktop monitor mount designed for screens measuring up to 27 inches. Its convenient clamp mechanism gives you the freedom to install it on any surface with a ledge or grommet hole up to three inches thick, and features integrated cable management for a clean and professional appearance. With 17 inches of reach, the Kanto DM1000 desktop stands articulating arm allows you to easily tilt, pan and swivel your VESA monitor into the most optimal viewing position, and can be easily elevated to ensure proper line-of-sight.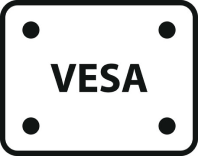 75 x 75 - 100 x 100
19.8 lb
13″ - 27″
Monitor Mounts
No stress, just support
Our customer support team is ready to help. Reach out with any pre-purchase or install questions, and we'll be happy to help you get set up.
Solutions
See our family of desktop solutions
We've got what you need to make working from home productive and enjoyable.
Work From Home Solutions