CM600G
Outdoor Full Motion Ceiling Mount
The CM600G TV Ceiling Mount features a galvanized steel frame and stainless steel hardware to prevent rust when mounted outdoors. Engineered to provide a quick installation on flat and sloped ceilings, the full motion ceiling mount's telescoping extension pole offers 23" of height adjustment and 360° of rotation, ensuring your TV is positioned exactly where you want it. Along with adjustable leveling screws, the full motion ceiling mount's brackets feature four discrete tilt options, giving you the ability to angle your TV independent of the pole. Tilt your TV up to 15° forward to improve line-of-sight, or 6° backward to compensate for potential lean. Unobstructed cable management is also provided through the entire length of the outdoor TV ceiling mount, keeping your cables safe and out of sight.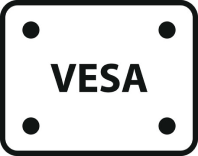 75 x 75 - 600 x 400
110 lb
37″ - 70″
Ceiling
Outdoor
Outdoor Use
Assembled with stainless steel hardware, the outdoor TV ceiling mount's galvanized steel frame and powder-coated finish are designed to withstand rust and the increased wear and tear associated with outdoor use.
No stress, just support
Our customer support team is ready to help. Reach out with any pre-purchase or install questions, and we'll be happy to help you get set up.
Solutions
See our family of outdoor solutions
Kanto outdoor entertainment accessories provide a weatherproof solution to enjoying your TV outside.
Outdoor Solutions