LS340
Full Motion TV Mount
The Kanto LS340 is a single-stud, full-motion wall mount designed for 34 to 55-inch TVs. This moveable TV mount offers up to 19.5 inches of extension, and its articulating arm gives you the freedom to position your TV exactly where you want it. Improve line-of-sight and reduce glare with up to 180 degrees of swivel and 14 degrees of tilt. Built to meet UL safety standards, the Kanto LS340 can be reliably mounted to any wood-stud, brick or concrete wall, and comes with a drill template to ensure a quick and accurate installation. Plastic wall plate covers and cable management clips are also provided with this moveable TV mount to maintain a clean, organized appearance.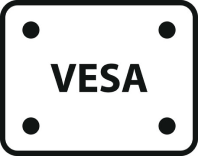 100 x 100 - 400 x 400
77 lb
34″ - 55″
Best Sellers
Full Motion
No stress, just support
Our customer support team is ready to help. Reach out with any pre-purchase or install questions, and we'll be happy to help you get set up.