DM2000
Dual Arm Desktop Monitor Mount
Featuring two independent articulating arms, the Kanto DM2000 dual monitor stand for desks makes it easy to position your displays exactly where you want them. Its VESA compatible mounting brackets support screens up to 27 inches and can be easily tilted to accommodate various viewing angles. Dual arms provide 16 inches to 18 inches of reach and can be vertically adjusted to ensure proper line-of-sight. The Kanto DM2000 comes equipped with a clamp mechanism for easy installation on any surface with a grommet hole or ledge up to three inches thick, and includes integrated cable management for a clean and professional appearance.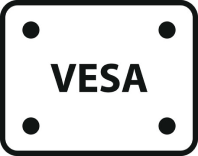 75 x 75 - 100 x 100
19.8 lb
13″ - 27″
Double your productivity.
No stress, just support
Our customer support team is ready to help. Reach out with any pre-purchase or install questions, and we'll be happy to help you get set up.
Solutions
See our family of desktop solutions
We've got what you need to make working from home productive and enjoyable.
Work From Home Solutions