MTC75
Motorized Height Adjustable Rolling TV Stand
The Kanto MTC75 height adjustable TV cart is the perfect companion for whiteboards and interactive displays. Designed for easier presentations, this all-in-one stand features a motorized lift for quick height adjustments. Built-in accessories like a locking cabinet, camera shelf, device tray, and dedicated attachment points allow you to connect your mini-PC and store AV equipment. The MTC75 motorized TV stand is UL listed and is suitable for public use. Includes handles and lockable 4" wheels for extra grip and safety.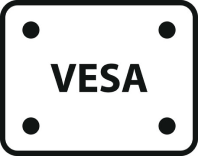 100 x 100 - 600 x 400
125 lb
37″ - 75″
Rolling TV Carts
Set your screen at the perfect height for your audience
Shop more of these products
No stress, just support
Our customer support team is ready to help. Reach out with any pre-purchase or install questions, and we'll be happy to help you get set up.